Holidays and special occasions call for special drinks. Whether you have tried them or not, cannabis drinks are now a thing. According to a recent survey in 2020, 22% of U.S cannabis consumers reported trying cannabis-infused drinks. So, if you need a good beverage on a holiday to relax and want to try something different, we've got you covered with three cannabis-infused mocktail recipes for celebrating in style and exciting those tastebuds.
Berry Bellini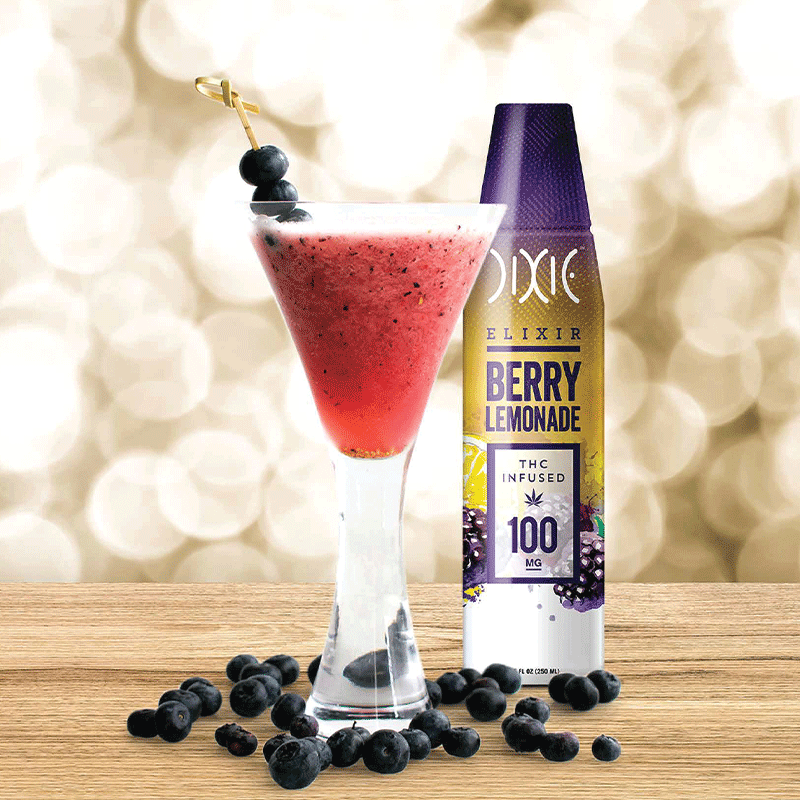 This berry-licious take on the traditional Bellini takes the seasonal specialty drink up a notch. The original Italian-born cocktail was inspired by a Renaissance painting by Giovanni Bellini. This version is inspired by Dixie Elixir Sparkling Wild Berry Lemonade providing the spritz you love but without the wine. This mocktail has slightly citrus and berry fruity flavors with a kick of THC.
Recipe makes 16 servings (6.25 mg THC per serving)
Ingredients:
1 bottle Dixie Blueberry Lemonade Elixir
1 cup frozen mixed berries, thawed
1/2 cup water
2 Tbsp sugar
3 bottles sparkling cider
Fresh blueberries for garnish
Directions:
In a blender, blend thawed berries, water and sugar until smooth.
Strain mixture through a thin wire sieve.
Add 1 Tbsp pureed berry mixture to each champagne flute.
Add 1 serving Dixie Blueberry Lemonade Elixir.
Top with sparkling cider.
Garnish with fresh blueberries.
Spiked Fruit Punch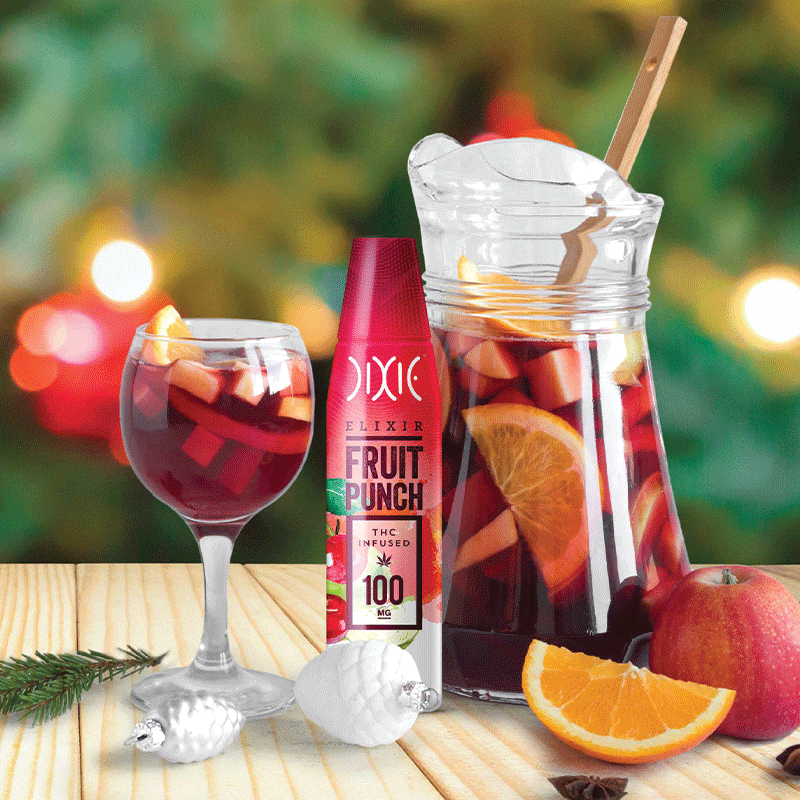 Punch was invented in the 17th century as a beer alternative. So if you want a drink other than the usual alcoholic beverages, this is the cheery zing you are looking for. It's a party in your mouth with the guest of honor being Dixie Elixir Fruit Punch. This special concoction is sweet and tangy with orange, cherry, a hint of pineapple and complemented with fresh garnishes. It may have you merrily dipping in the punch bowl for more.
Recipe makes 16 servings (6.25 mg THC per serving)
Ingredients:
1 bottle Dixie Fruit Punch Elixir
4 cups pineapple juice
4 cups tart cherry juice
4 cups orange juice
1 liter ginger ale
2 tsp almond extract
Cinnamon sticks & orange slices for garnish
Fresh cranberries
Directions:
In a large punch bowl, combine pineapple juice, cherry juice, orange juice, ginger ale, almond extract and 1 bottle of Dixie Fruit Punch Elixir.
Stir to combine and chill until ready to serve.
Serve with cinnamon sticks, orange slices, and fresh cranberries.
Hot Toddy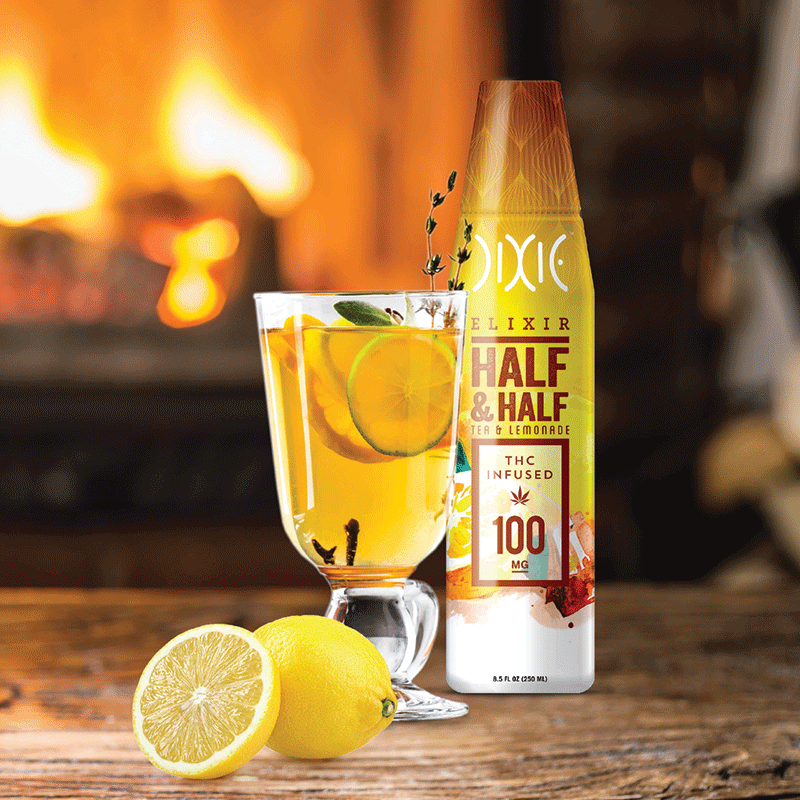 This twist on the traditional Hot Toddy has some of the common elements in many recipes that are comforting, soothing and perfect for when you want to curl up in a warm spot on a cold day. Instead of whisky or scotch, this THC mocktail features Dixie Elixir Half & Half, a tea and lemonade THC infusion that is refreshing yet relaxing.
Recipe makes 1 serving (6 mg THC per serving)
Ingredients:
1 serving Dixie Half & Half Elixir
1 chamomile tea bag
1 Tbsp honey
1 tsp fresh lemon juice
Lemon slices for garnish
Directions:
In a large mug, prepare tea according to package instructions; discard tea bag.
Add honey, lemon and 1 serving Half and Half Elixir.
Stir until honey is dissolved.
Garnish with lemon slices & enjoy!
We hope these cannabis-infused drinks will help elevate you to the next level as you toast to a special occasion or as you are just casually having fun with friends. Cheers, cannabis enthusiasts!